CHILDRENS & YOUTH SECTION 2018 - choose from any (or all!) of the following: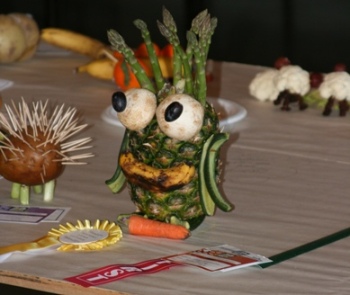 ENTRIES CLOSED: Poultry, Cattle, Goats & Pet Lambs - Friday 2 November
All other Sections - Friday 16th November 2017 EXCEPT - Photography entries are to be submitted online or to the office by 5pm on Friday 9th November.
JUDGING: Art & Handcraft - 9am Thursday 22rd, Horticulture, Floral Art & Cookery - 6pm Friday 23rd, Photography – ASAP after closing date. LOCATION: Scout Hall & Redwood Hall
ENTRY FEES: FREE Entry to all Classes. Children entering these classes will receive a complimentary one day gate pass to the GoldenEdge 2018 Nelson A&P Show
DELIVERY OF ENTRIES: Non-perishable entries: Art and Handcraft should be delivered to the Scout Hall on Tuesday 20 and Wednesday 21 between 10am and 6pm. Deliveries can also be made to the A & P office if needed, up to 4.30pm. Perishable entries: Horticulture, Floral Art & Cookery should be delivered to Redwood Hall by 5.30pm on Friday 23 November as judging of these sections will take place at 6pm - (Cookery Items must be inside re-sealable plastic bags).
Trophies, Rosettes and Ribbons cannot be uplifted until exhibit collection on Sunday 25th at 3.30pm. Awards available - Ribbons for prize placings, Rosettes for Special Awards, Most Outstanding Cooking Exhibit, Most Outstanding Handcraft Exhibit , Most Outstanding Horticulture & Floral Art Exhibit.